Our Approach
How we think
The Context & The Why
In Canada, a growing economy and aging population have eaten into the available labour pool. As a result, early-stage skilled workers are being absorbed by managerial roles at a fast pace. All this comes against a backdrop of rising automation and artificial intelligence within organizations.
To bridge the gap within the Ad Tech space, we created a paid media consulting firm for enterprise level marketers that require support from senior experts. By working along with the Google Marketing Platform and its best-in-class algorithms, we deliver a flawless execution process, exceptional performance and a "joie de vivre"​ relationship to our clients.
We work within an ecosystem of top-tier advisors with recognized technical and domain expertise in order to deliver the full range of services to our clients.
Our Vision
At BK, we believe that there are three main phases that characterize the path to digital maturity to maximize ROI from media investments (inspired by the Wardley Maps approach). As media and analytics sherpas, our goal is to guide you to the top of the ROI mountain.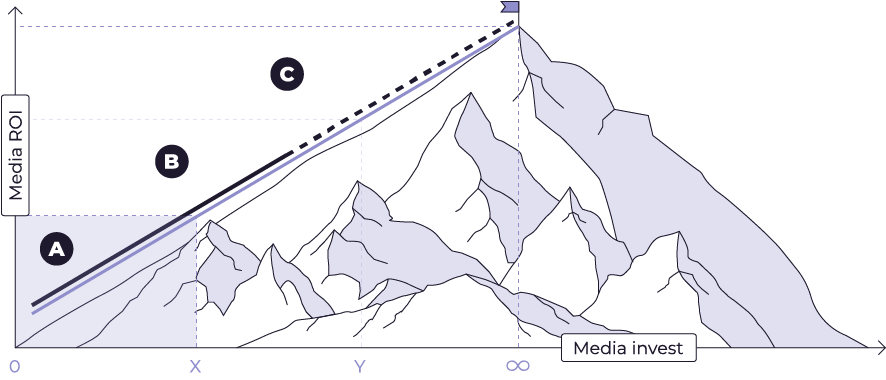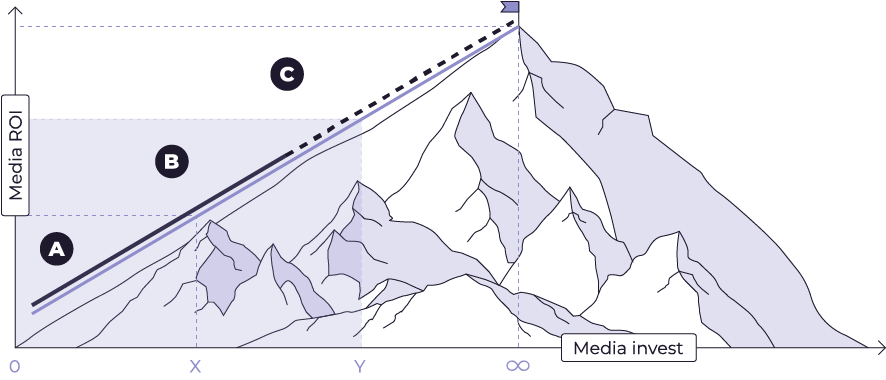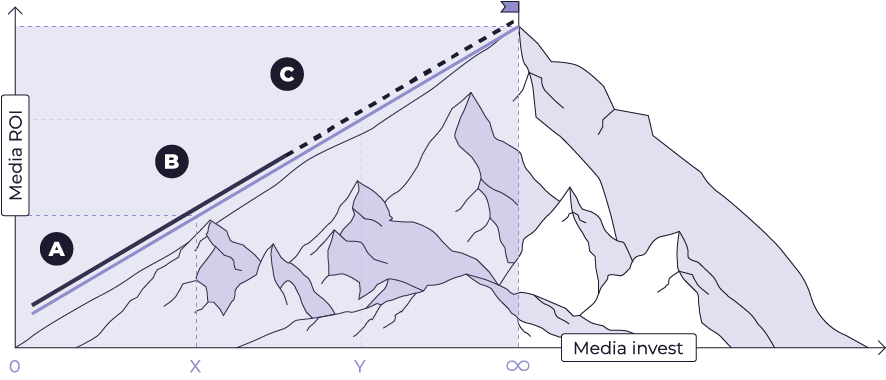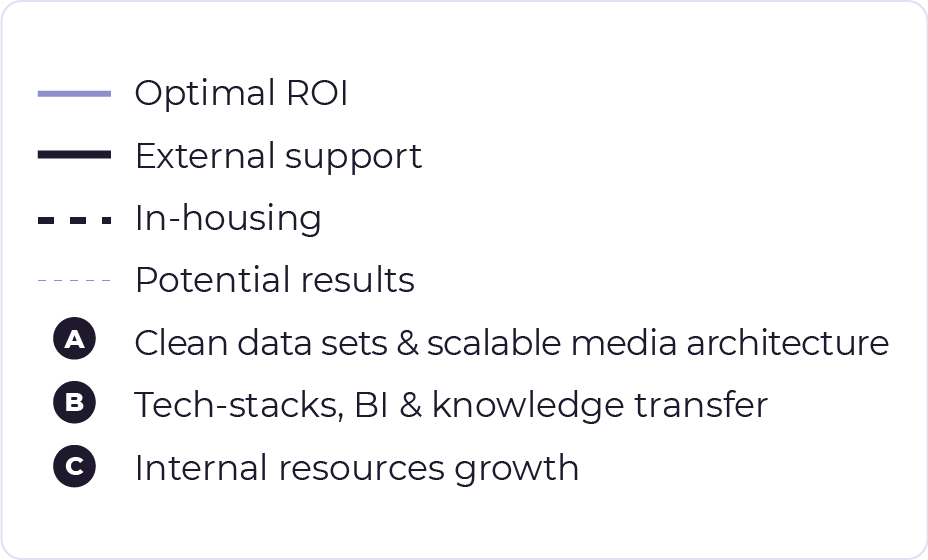 GENESIS PHASE (From 0 to X)
When entering a new market, launching a new product or leveraging an old media structure, the first constraint to growth we've identified is the need for a mature, clean and organized data set architecture.
Before expanding with incremental media dollars, data needs to flow consistently across distinctive clusters to amplify the algorithms throughput. At this stage, human input is responsible for 80% of the success and external hands-on support from seasoned experts is usually a must.
CUSTOM PHASE (From X to Y)
Once a healthy foundation is in place, the next challenge is the ability to clearly dissociate performing from non-performing placements due to the lack of advanced analytics frame-works.
Being able to execute digital marketing from a CEO's perspective requires the algorithms to be fed with data that is hard to get and that flows in real time. These advanced success signals are offline signals tied to online activity and models that leverage retrospective and forward looking methodologies based on your core data structure.
COMMODITIZATION PHASE (From Y to ∞)
When the impossible has been accomplished, summiting the ROI mountain will be mostly dependent on an organisation's ability to scale internal resources.
At this stage, external support and technical frame-works are becoming a punctual need. The organisation will become hyper growth friendly and a major threat for any competitor that hasn't yet summited.