Case Study - iA Auto and Home Insurance
How iA Auto and Home insurance tripled their leads.
iA Auto and Home Insurance joined forces with Brīt Klik to create and internalize a highly scalable SEM lead machine. Here is how they doubled their SEM ROI with a structure they now operate internally.
About the company
iA Auto and Home Insurance is part of iA Financial Group which is one of Canada's leading insurance and wealth management companies. It also has operations in the United States and is one of Canada's largest publicly traded companies.
The challenge
The advertiser has had a strong presence within their financial product offering and was ready for diversification. The brand was specifically seeking for exponential growth within the personal and casualty insurance market while growing their internal data and marketing team.
The approach & strategy
iA Auto and Home Insurance team identified key opportunities around their historical SEM data and needed brīt klik's tactical expertise to leverage substantial optimizations at scale. Based on a long-term vision, the team began by consolidating data sets able to generate profits on demand with an eye on a continuously growing media budget for many years to come.
The second part of the strategy consisted in training the advertiser's team on managing investments while designing a road map around adtech and martech capabilities able to activate both online and offline signals through automated auction-time bidding.
The results
In just a few months, the brand-new SEM infrastructure was able to absorb a 63% budget increase while simultaneously increasing ROI by 85%. Demand exceeded expectations and offer quickly became a challenge for expansion.
Since then, iA's Auto and Home Insurance team has been entirely piloting the new SEM lead engine on its own with great success.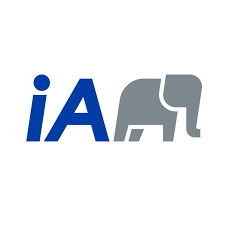 Decrease in cost
per acquisition
Despite highly ambitious targets, BK executed a plan that proved to deliver exceptionally fast. I highly recommend BK for their depth of expertise and their team of rigorous professionals.
iA Auto and Home Insurance
Geneviève Boutin – Marketing & Client Experience Director at iA Auto & Home Insurance